High-Performance Coaching For Ambitious People Only
Let me guess…
You feel lost.
Perhaps you're successful in people's eyes.
But…
Deep down, you know you're not fulfilled.
You want to reach the next level but you're not showing up every day.
You want to take care of yourself, your relationships and have fun while achieving more success at the same time.
You want to get your life together, prioritize yourself, set healthy boundaries but you're afraid of slacking off.
Even though you do more, make sacrifices and dream big…
You're stuck and confused.
Maybe it's because you keep repeating the same behaviors. You keep operating from the same beliefs and mindset. And you're not willing to make a big change in your life.
I'm Prakhar – a certified coach who helps highly ambitious people work less and still get more done so you can live more.
I'll take you through the transformation you need through the quickest and a personalized path for you.
I coach serious and committed people only. With me, you can have…
A personalized productivity system
More energy for work and life
More time to enjoy life
Rituals, routines and habits to perform at your best
An unstoppable mindset
But coaching with me is not easy. I'm going to call you out and confront your actions. I'll tell you the uncomfortable truths. So proceed only if you're scared but still 100% committed to take control.
How do you sign up?
You can't sign up until we find that we're a good fit for each other. For that, I'll give you a free coaching session if you prove to me that you're coachable.
To do that, simply fill out the form below and answer a few questions. I'll get back to you for your free coaching call.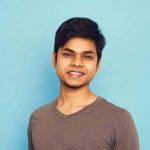 "Prakhar has been incredibly helpful! I've never had success with goal-tracking apps before, but Prakhar set me up with a Google Sheet to track all my goals, habits, daily tasks, and more which has been completely transformational. I can now see how I have been doing with all my goals and habits from one sheet, which has been really motivating for making real progress. In addition, any time I get stuck, Prakhar has useful and helpful advice to help me get back on track in the right direction. I highly recommend working with him to anyone who wants an expert on their side to help them make rapid progress towards their ideal life!!"
"Prakhar helped me to realize some key understandings about how I've been self-sabotaging myself. It caused me to take a hard look at my belief systems, and prepared me to ask myself if I'm truly ready to change them, and change my life. He has an understanding of a vital component of coaching: asking the client the right questions."
"Prakhar is an amazing coach. He is very understanding and knowledgeable in every aspect. Not only is he there to guide you step by step of the way, but he will keep you accountable and continuously check up on you. It may be small but it is a very powerful thing to do. He does not need to do it but he understands the value and the power of keeping accountable. He will push you to your limits and push you out of your comfort zone to grow. The goal I have achieved through his coaching was to start producing content and get in front of the camera as I am an influencer. He has made it easier for me to clarify what content I needed but most importantly he knows just getting in front of the camera is what was needed to stop doubting myself. Keep up the good work and continue to guide others to be the best version of themselves!"
"Prakhar has been supporting and instrumental in organizing a morning routine. Setting up priorities and goals and striving towards them. The amount of time and commitment, Prakhar has devoted to the coaching is phenomenal. I highly recommend Prakhar for your next coaching session."
"Prakhar has been helping me establish and track my daily habits to work towards my goals with daily check ins, encouragement and guidance. I've been able to find better clarity and focus on what matters most and will help drive progress the fastest.
Prakhar has proven that I just needed the right coach. Constantly engaging, constantly checking in, and holding me accountable to my goals. He asks good questions and helps me stay focused on my main priorities and goals."
"I find Prakhar accessible, down to earth yet a strong hand that guide me in to the future. I recommend him wholeheartedly."
"Prakhar is a great coach..He coaches you to the point..He goes step by step.He is very persistent in keeping you accountable in your goal..I am happy to find him as my coach.."
"Before Prakhar, I was in a toxic destructive relationship. I felt oppressed, couldn't create either time or space for myself. I couldn't hold my head upon water. My thoughts kept shooting at me everyday, holding me knees deep in mud. He helped me find courage and enthusiasm within myself to step by step make my way out of this horror trip. I needed to be inspired in a different way, things and people that would surround me before would lead me to self-destruction, I came to a point where I could trust absolutely no one, not my friends, not my family, and of course not myself. I was completely isolated and didn't even notice how deep I hid myself. My first session with him was a painful coming out. I'm set into a daily planing that fulfills me and I can see myself grow every day, working hard to achieve goals that motivate me. People or situations that would make me feel low just disappeared and so did my old ugly habits, progressively and without effort, to create space for new graceful optics. I feel confident looking forward and finally realize : I deserve it. His feedback is so well meant that it feels right and brings me further. He makes me smile when I tell him about things I'm most ashamed of."