"Emotions are everything.
Success without fulfillment is the ultimate failure."
What if you could be less emotionally sensitive or reactive and become more emotionally stable?
What if you could take control of anxiety, social awkwardness, stress, depression, and negative thought patterns?
What if you could STOP dwelling, worrying or doubting yourself and feel more happy, confident, motivated, positive, calm and focused?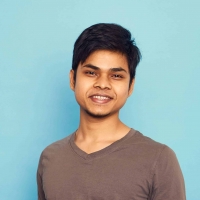 Hi, I'm Prakhar.
I created Design Epic Life to help ambitious people design their lives. I've been a top writer on Medium.com in several categories and I contribute to publications like The Mission and The Startup.
For years, I've been studying successful people.
And you know my biggest discovery?
When we look at a successful person, we only see their achievements and titles. None of us can see through their emotions and happiness.
I found that not every successful person lives a fulfilled life and you don't need to be successful (from society's standards) to live a fulfilled life.
There are only a few people who are not only high achievers but also happy, peaceful, and fulfilled.
All because they master their emotions before mastering their lives.
Your internal world changes your external world. It is the foundation of all success, peace, fulfillment and happiness in life.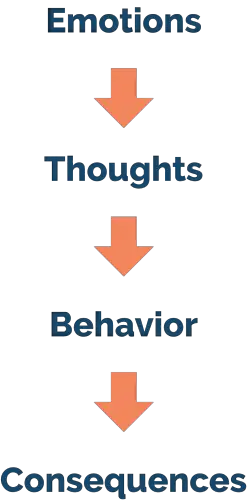 I'm not a millionaire or a celebrity. But I live a life true to myself and I continually grow to become a better version of myself while having peace and freedom.
That's what success means to me.
But it wasn't like this a few years ago…
Even though I've been into self-improvement for a long time, I couldn't solve my emotional issues.
I hated to admit, but deep down I was cranky, moody, easily irritable, constantly worried and generally unhappy. So I would try to put a fake smile in front of people.
But it didn't help.
I suffered from mood swings, social anxiety mood swings, social anxiety, and my relationship was an utter failure at that time – all because I couldn't deal with my emotions.
I would feel emotionally drained, exhausted and upset after minor arguments or misunderstandings. 
I was often stressed, overwhelmed, depressed and couldn't escape the cycle of negative thought patterns even when I was a self-help junkie.
But then I had it enough.
I was tired of being sensitive and reacting to life this way. I decided I wouldn't tolerate such behavior from myself.
So I became OBSESSED with finding solutions to my emotional and social problems.
Then I found what was missing.
Turns out, I wasn't flawed to sense and feel my emotions.
I needed to train my emotional intelligence to handle my emotions better.
I also discovered that emotional intelligence is a skill, not a born trait.
Even though formal education never taught us about emotional intelligence, it's something anyone can always develop with proper training.
So I devoured hours to learn and improve different aspects of my emotional intelligence.
It was fascinating. You want to know the results?
Emotional intelligence literally saved my life.
I was no longer confused, doubtful or hesitant. I discovered myself and found what I wanted to do with my life.
I wasn't a victim of my emotions anymore. I learned to manage myself, which led me to stay emotionally stable during the tough times in life.
I stopped chasing shiny objects or unclear projects. I gained clarity about what's really important to me in life and developed self-discipline to get pulled towards my goals.
I quit overthinking about myself and was no longer self-absorbed. I became more of a giver and started connecting with people on a much deeper level.
I let go of my social fears and insecurities. I became confident to speak so people want to listen, listen in a way that people appreciate and hold engaging and meaningful conversations while staying true to my personality.
Chances are, you're stuck in the same emotional or relationship patterns for years even after watching videos or reading books and articles.
You want to live a fulfilling life, but your emotional blocks keep you stuck and hold you back from making the most out of your life.
I want to change that.
My mission is to help high-achievers like you use your emotions to excel in life and relationships.
So you can finally stop being a slave to your emotions and focus on your goals to live a richer life.
The Average vs The Extraordinary
There are two types of people:
The average ones —average entrepreneur, average student, average employee, average boss, average parent, average husband, average wife, average friend, and so on.
Then there are people who have something about them. You're not sure what that is but they just have a slight edge in everything they do. They are what most people call — extraordinary.
The difference between the two is HUGE.
Your work performance, business success, creativity, health, wealth and relationships depend on your emotions.
Hiring managers are desperately looking for people who are emotionally intelligent. They admit that they would choose someone who has better soft skills even if they don't have the best hard skills.
Most entrepreneurs never taste success. I'm not talking about failure here. Everyone fails. But the ones who eventually succeed acquire two of the biggest skills they need for success —mastery over their emotions and people skills.
Relationships

 can easily become disasters when two people with low emotional intelligence collide. It's not just needed for romantic relationships. Parents owe their children to create a culture of high emotional intelligence since childhood.
Your emotions dictate if you'll make a healthy choice or indulge in junk food; go for a workout or stay on the couch; make wise money decisions; and be creative even when you don't feel like it.
How do you join the extraordinary club?

Master your emotions to gain a mental edge in work, life and relationships
Become emotionally stronger and happier
Become a master at handling stress and negativity
Become naturally confident by upgrading your social skills 
Emotional Mastery is an online course that guides you through the best practices and knowledge you need to gain mastery over your emotions and change your life.
Unlike other passive courses, it's broken down into a 40-day experience so you don't drown in the sea of information overload.
The course has 80+ Missions you can apply in your life instantly.
This is NOT a random list of articles, books or videos to consume. I've filtered out the fluff to give you the practical, actionable and bite-sized lessons that work in the real world.
The entire course is about taking the specific actions and integrate the principles in your life to master one area at a time.
Plus, you get lifetime access to the course. So whenever you get stuck in life or face an emotional issue, revisit the particular lesson to get back on track.
Upset? Confused? Distracted? Burnt out? Going through a breakup? Going to a networking event?
You'll find solutions to all of it in your back pocket, ready for you when you need them.
Emotional Mastery gives you the strategies you need to become extraordinary at everything you do…
Unblock emotional barriers so you can thrive in all areas of your life (career, passion, health, finance, family, relationships)
Discover and define your individuality to develop natural confidence
Understand your emotional needs and escape the negative emotional patterns
Learn the art of being a happy, positive person and recover from stress, burnout, and worries like a boss
Manage your emotions and energy to break out of the negative state at your own command
Get clear on your mission and overcome any obstacle like top performers
Crack the motivation code and build the foundation you need to succeed at anything
Banish negative self-talk, stop internalizing external events and learn to love yourself again
Have magical relationships and connect with people on a deeper level
Set yourself emotionally free to forgive and move on
Upgrade your social skills to become more charming, admirable, captivating and influencing
It took me years to gain all this knowledge and master my emotions. I had to go through a lot of useless information which was a waste of time.
I want to shorten the path for you by giving you THE BEST exercises and knowledge so you don't have to waste your time looking for resources and then set aside long hours to consume the content.
Instead, you can focus on ACTUALLY getting better with bite-sized lessons and take control of your emotional wellbeing.
Here's exactly what you get:
Indestructible Self-awareness
Find your true self
Unblock emotional barriers
Feel aligned with who you are
Manage worry, stress, and burnout
Deal with uncomfortable emotions
Break out of negative-thought patterns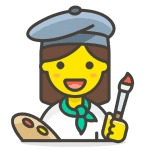 Find your purpose
Get unstuck in life
Crack the motivation code
The Super Power of Empathy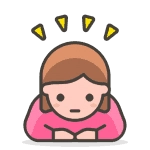 Love yourself and others
Forgive anyone and move on
Handle relationships on an emotional level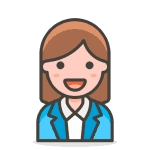 Gain trust and respect
Form great relationships
Make small talks with confidence
The Secrets Of Being In A Good Mood
The Ultimate Cheat Sheet To Avoid Depression Naturally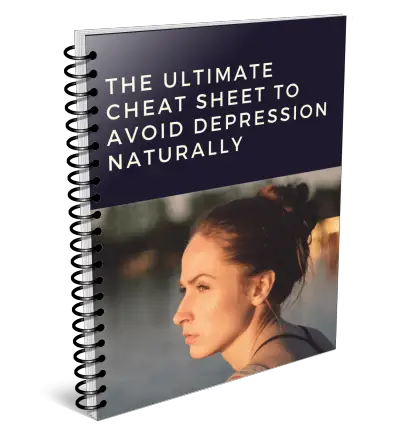 How I Made Peace With Anger And Frustration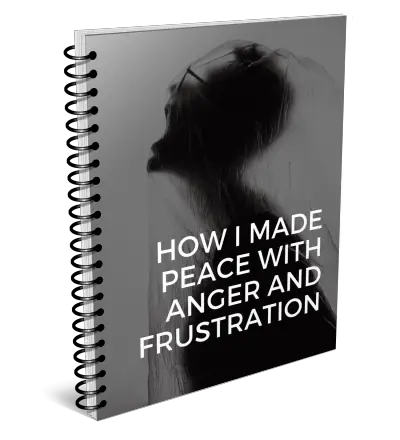 The course is broken down into day-by-day Missions for 40 days.
It's up to you to finish the course within 40 days or pause in between to continue from the day you left off.
For the best learning experience, each module is delivered week-by-week. You can access the first module and the bonuses instantly when you join Emotional Mastery. 
All the other modules unlock over the next 5 weeks. Once the 5 weeks are over, all the modules are unlocked forever.
You can revisit the lessons anytime, anywhere with your lifetime access to the course.
Plus, you get lifetime updates for FREE as the course updates.
At the end of the course:
 You will become more self-aware, self-confidence and gain clarity even if you feel lost or have self-doubt.
 You will manage your emotions better, gain mental stability and inner peace even if you've failed a million times before.

 You will become resilient, self-motivated and self-disciplined so you can build habits and move towards your goals without relying on external motivation or willpower.

 You will understand, love and relate to others better so you can maintain a positive mental state even if you get constant negative or judgmental thoughts about others or yourself.
 You will communicate clearly and express yourself better with confidence to gain lifetime friends even if you fear social situations or feel shy.
Sounds good? If yes, read on to see if you're a right fit.
Emotional Mastery IS for you if…
You're open to admit that the way you've acted in the past may need to change if you want to achieve a higher level of success and happiness.
You understand that it's not a one-click fix solution. You're willing to implement the material you consume.
You're willing to invest at least 5-10 minutes a day on your personal growth to live a better quality of life.
You want a deeper understanding of your emotional patterns and habits to manage yourself better.
You want to have better, more meaningful relationships. (personal and professional)
You have a growth mindset, which means you believe you can improve and there is always a scope for improvement. 
1. What if I don't have enough time?
Every lesson in Emotional Mastery is "bite-sized" with no fluff in it. So you can focus on taking action instead of reviewing tons of content. You can take the course at your own pace so it doesn't become another item on your to-do list.
2. What if I get too busy with life and fall behind?
No problem. You get lifetime access to Emotional Mastery (plus future updates for no extra cost). You can always pause the course or even when you finish the course, you can come back to it and revisit the solution to your particular problem.
3. How long will this course take?
The course is designed to be taken in 40-days. These days don't have to be consecutive. Each lesson is short and focused so it doesn't become a chore to consume content. With lifetime access, you can revisit any lesson whenever you like.
4. How do I know if I need this course?
The course is highly recommended if…
You're tired of wasting your

emotional energy

on things or people that don't matter so you can spend time on things that matter.
You often dwell or let small things emotionally affect you and want to stop absorbing other people's negativity.
You often regret or feel ashamed by your impulses or emotional reactions.
You're stuck in a

self-defeating pattern

, want to stop the negative chatter and have more self-compassion.
You may not feel you're naturally good at social skills, but want to connect with people to form fulfilling relationships.
If any of the above holds true, the course is made for you.
You can just get the full course or you may also get 1-on-1 coaching, support and accountability from me for all 40 days with weekly calls.
Click the button below to chose your package:
Complete Course

3 Bonus Goodies

Lifetime Access  

1-on-1 Coaching

Complete Course

3 Bonus Goodies

Lifetime Access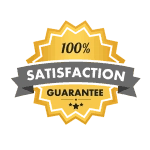 For any reason, if you want a refund just ask me within 21 days of purchasing the course and I will give you the full refund. 0% hard feelings. 100% risk-free.
"I'll refer back to it for a long time to come"
I really enjoyed doing tasks like setting my core values. It was also really helpful to take the time to track my emotional responses and to work out what I might be needing, and to then figure out a solution - something that might make me feel better. In general, just asking myself questions like what I really want in life, what I don't want in life, what helps me switch off, and think about what I can commit to and un-commit from gave me surprising insights into myself and my needs. Some things I knew already, but putting them in writing and taking the time to shine a light on them put them in focus and forced me to reconsider them. All in all, it has been a very helpful course, undoubtedly one that will change how I operate, and also one I'll refer back to for a long time to come.
Take Charge Of Your Emotions…
Take Back Your Life
Imagine an emotionally healthier, smarter and stronger version of you.
Imagine all the pressure is on you and you have every reason to feel stressed and overwhelmed, but you stay calm like a zen master.
Imagine you're faced with the worst times, difficulties or setbacks you fear, but you stay emotionally stable in all that chaos.
Imagine if you could walk into any room with confidence, talk to anyone and create an instant connection without zoning out or feeling awkward.
Imagine when someone makes a terrible mistake, instead of bursting out in anger to hurt each other, you take charge of your emotions and respond with kindness.
Imagine someone tries to hurt you with their negativity, but instead of dwelling and taking things personally, you bounce back to normal and sleep like a baby.
How will that change the quality of your work, life, and relationships?
You're at the point of decision.
You can either continue down the path of watching videos or reading books in the hunt of the information that works.
Or you can save your time and energy to get the exact information and exercises that work in the real world. 
The choice is yours. What do you choose: 
Let intense emotions ruin your relationship with others and yourself or stop letting your emotions control you to feel calm, content and centered?
Let the past dictate your future or break free from the pain of the past for more peace, joy, love, abundance, positivity, and happiness in your life?
Go back to the old emotional patterns or end your emotional sufferings with Emotional Mastery?
Complete Course

3 Bonus Goodies

Lifetime Access  

1-on-1 Coaching

Complete Course

3 Bonus Goodies

Lifetime Access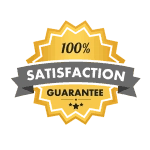 I will see you on the other side,
Prakhar
Creator, Design Epic Life
PS: Got a question or having trouble making the payment? Shoot me an email at prakhar[at]designepiclife[dot]com