Finally… A Clear Path To Living A Purposeful Life That Is NOT A Motivational Rant About "FOLLOWING YOUR PASSION".
I thought I had made it — I had found my passion while I was still in college.
But as I was about to graduate, something weird happened.
I started having second thoughts about my career and passion. I had spent years studying what I loved, my parents were proud of me, and yet I was dying inside.
I looked upon my friends to see if they were facing the same crisis. But to my surprise, everyone seemed happy. They knew exactly what to do with their lives and here I was, anxious and gloomy about my future.
"How could they know exactly what to do with their life while I was still stuck and confused?" I thought to myself.
The worst part — I couldn't share my feelings with anyone.
What would people think if they knew I hadn't figured out what my passion is?
Will they judge me if I tell them that my life may not have a purpose?
What if I'm not meant to do anything and I'm just a burden on Earth?
So I agonized for months while pretending to be happy with my life. Then one day, I had an epiphany that changed my life…
Whether you believe your life has a purpose or not, you're right.
So I re-started my life as if I was born again. And just a few months later, I was on a crystal clear path towards success on a meaningful journey that mattered to me.
I felt nothing less than being on a hero's journey. And that's how my epic life started.
Today, I live off my passion and purpose every single day. And I will continue to design my life using the principles I have learned on my journey.
It has taken me years to learn the wisdom from the top experts, authors, and speakers in the field who themselves have spent years researching on how to find and decide your direction in life.
I've cherry-picked up some of the best tactics from the greatest books, courses, and mentors in my life. These lessons helped find clarity during the tough times in my life when I needed them the most.
And today, I'm giving you the opportunity to take it all from me and learn everything in one actionable course, so you can get clear on your passion and purpose path.
Stop feeling stuck.
Stop wasting your time.
Stop following the herd.

Find Your "Reason For Being Alive" In 21 Days Even If You're
Hopeless

,

Clueless

,

Confused

,

Lost

,

Stuck

or

Scared
Path to Passion & Purpose is a step-by-step online course to…
Discover what you REALLY want so you can decide what to do even if you're confused or clueless.
Get clear about which path to pick and FINALLY decide your course of action.​
Find your unique self so YOU can feel confident to pursue your passion and purpose.
Tackle the FEARS holding you back from taking action once and for all.
Wake up feeling excited and go to bed feeling fulfilled because you have a meaningful path to walk EVERY DAY.
LOVE your life so much that you'll no longer be addicted to social media, video games or Netflix.
All this can be true even if…
You're not born talented
You have multiple interests
You lack the courage to start
You have no passion until now
You feel unmotivated to take action
If you don't take my word for it, here's someone who has taken the course:
"The course really helped me clear the way"
The course really helped me clear the way. It was a tool to find myself. The main benefits I experienced were optimism, because even when I'm lost, at least I'm doing something to find myself. I also felt excited or like I discovered a magic treasure when I realized things about me. Lesson 2, 5 and 6 made (and will continue to make) the biggest impact on my life.
Honestly, I found this course very complete, it teaches you to create your purpose and improve, but it also shows you to be patient and to be okay with not having things solved yet.
I would recommend this course to people of my age who don't know what to do with their lives, and to older people who feel unfulfilled with their jobs. You have nothing to lose, and if we're talking about money, think about other superfluous things you've bought that were more expensive.
This is NOT a "motivational course" filled with jargon that will only waste your time. I've cut the crap so you don't have to go through hours of boring content.
The online course is packed with lessons that will help you get deep insights that will turn your confused mind into a clear direction that's aligned with your heart.
I respect your time so all the lessons are short, clear, to-the-point and they come with worksheets, so every lesson is actionable.
Also, this is not a course that only works for a specific group. Everyone's life story and situation is different so it's applicable to…
Students looking to find their passion and purpose
Aspiring entrepreneurs
Entrepreneurs looking to switch business or start a new side hustle
Someone with multiple interests or passions looking to seek clarity
Professionals looking to switch career
Interns who not sure what to do with life
Mommies looking to find time for the work they love
Someone going through a mid-life or quarter-life crisis
Retirees looking to find meaning and purpose in their life
Someone stuck in a rut and feeling lost in life
Someone who needs the courage to share their gifts with the world
If you identify as one of the above, this online course is for you.
The course is equivalent to a month of coaching from a professional coach that can cost you $1000+.
Or you could spend time reading dozens of self-help books costing you hours of your precious time.
Or you could join workshops and seminars from gurus who will charge anywhere from $500 to $2500+.
Or you could take this 21-day journey with me and get this online course from the comfort of your home.
Order now and get:
A 21-day program that you can consume at your own pace, from anywhere on the planet, on any device if you have internet.
A bonus lesson to help you take the exact next actions after the course is over.
Lifetime access to the course with free updates for no extra cost.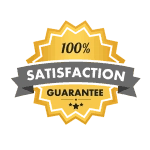 If you're not satisfied, ask me for a full refund within 30 days of purchasing the course. I will return all your money if you show me the worksheets proving that you did the work.
Got Questions? Here Are Your Answers…
1. Will you wave a magic wand to tell me what my purpose is?
​Sorry, but no one can tell you what your passion or purpose is. Anyone who tells you differently is lying. What I am going to do is help you discover your passion on your own through powerful exercises, questions, and lessons. You'll become the creator of your own life. And that's what this course is about.
2. What if I don't have enough time?
You get one lesson witha worksheet every three days over 21 days. As I mentioned before, there's no fluff to waste your time. Every lesson is actionable which you can implement in three days. If you can spend half an hour over three days, you can take the course.
3. What if I get too busy with life and fall behind?
No problem. You get lifetime access to the course (plus future updates for no extra cost). You can always pause the course or even when you finish the course, you can come back and revisit it.
4. But what if I have no passion?
Passion isn't an event that happens once in your life. It's a process of becoming passionate about the things you love to do or care about. If you're not passionate about anything, then you're probably deeply sucked in by the media, status quo or work that you don't have a life left of your own.
You may be so busy being addicted to media, keeping up with the joneses or overworking in a job that you have no free time to explore life, meet new people and find your gifts.
That's why you need space before gaining clarity. When you use that space to explore and ask yourself the right questions, you'll start to see patterns emerging.
5. But what if I have too many interests or passions?
I don't know about you, but I get passionate about different things at different times in life. If you're like that too, you may be a "multipotentialite".
A multipotentialite has the ability or willingness to excel in two or more fields. And in today's world, it puts you in an upper position if you're a polymath who combines different fields to become one of their unique kind.
The biggest mistake you can make as a multipotentialite is waiting to start. Clarity comes from action. And as you create momentum, the dots start to connect which guide you towards the next actions.
6. But what if I'm deeply stuck?
Gazillions of people have come before you and will continue to live after you. They'll keep solving even darker and harder challenges. So you can keep telling yourself stories, or you can realize that you're not alone and take the first step to help yourself get out of the rut.
7. But what if it's too late for me or if I have a family?
Do you really want to use your age or worse, your family as an excuse? For the rest of your life, do you want to love them or resent them? A few hard conversations and bold decisions today can save years of bitterness towards them in the long-term. If they love you, they'll understand and support you eventually.
Let's set the excuse aside and focus on what matters.
You can fail by default or you can fail in the process of building your meaningful life. When you fail in the latter case, the best part is that you can learn from your mistakes and do better each time. But if you fail by default, i.e. if you don't even start, that's when you really lose.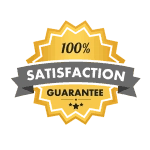 In Six Months From Now… You'll Still Be 
Hopeless

,

Clueless

,

Confused

,

Lost

,

Stuck

, 

Scared
OR…
You'll wake up each morning excited, with a clear sense of direction and purpose in life.
Instead of constantly checking your phone for your dopamine hit…

 

you'll be busy doing something you love

.
Instead of rushing to get your caffeine fix… 

you'll have more energy than ever before

.
Instead of escaping reality in front of the TV or a video game… you'll want to limit those and

LIVE the reality because it will give you more fulfillment

.
Listen… it took me thousands of trial and error before discovering the lessons I want to share with you in the course.
It could potentially cut down years of wasting your time and wandering aimlessly.
What's going to bed feeling fulfilled worth to you?
What's the living the life of your dreams worth to you?
What's waking up every day with excitement worth to you?
If you fast-forward your life to the next few years, you could still be stuck in the same old patterns or this course could change the direction of your life forever.
So what's it going to be?
Will you trust yourself?
Will you take the leap?
Or will you go back to the same old life patterns?
The choice is yours to make — right now.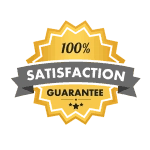 I will see you on the other side,
Prakhar
Creator, Design Epic Life
PS: Got a question or having trouble making the payment? Shoot me an email at prakhar[at]designepiclife[dot]com
PPS: The limited time offer may be gone any time, so if you're serious about finding your passion and purpose, take action now or pay the full price later.
PPPS: If you're still reading this, I know your heart wants to convince yourself to take immediate action, but your mind may be resisting you, as it has always done, with thoughts like "I'm too lazy" or "I'm not sure if it's going to work for me".
Look, you have nothing to lose. Even if you get one life-changing insight, your life will change forever. Either you can join the people who are changing their lives or you could stay in the mental prison created by your mind.
Whether you take this course or not, I urge you to at least not waste a second longer to take action. If don't do anything differently this time, your life will remain the same. Because the worst action you can take is inaction.
You have limited time on this planet. How many more days will you wait to do something meaningful with it? Let this day be day one.