The Ultimate Collection For Lifelong Learners: 300+ Educational Websites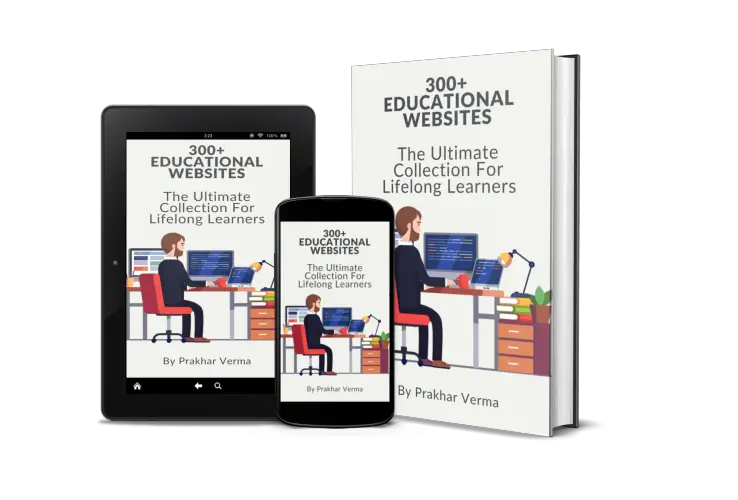 "A wealth of information creates a poverty of attention." – Herbert Simon
The Internet is filled with an endless supply of information.
When you get lost in the sea of information, you spend less time learning and more time stumbling.
Reading articles and watching random YouTube videos are not enough. They'll only make your learning more scattered. You need a curriculum designed to help you grow.
Whether you want to learn for personal growth, career growth or as a hobby, this mega list of educational websites that provide online courses has got you covered.
All you have to do is sit back and browse 300+ resources that are categorized based on topics. Pick the resource you like the most and start learning online from the comfort of your home.
The categories include: Business, Marketing, Programming, Logic, Data, Excel, Science, Engineering, Technology, Math, Finance, Economics, Writing, Literature, Language, Music, Design, Video, Photography, Drawing, Digital Arts, Crafts, Cooking, Health, Fitness, Personal Development, Life, Fun and more.
Each category has paid and free educational websites so you don't have to worry about spending if you're tight on cash. Pick whatever your budget allows and get started today!
Why should you care about learning?
We live in the gig economy.
More people are relying on independent work than ever before.
Today, you can't depend on one employer to keep you for the rest of your life. You need to show your value and be ready to shift your job when you please!
So if you want to thrive in this fast-moving world, you've got to become a lifelong learner and upgrade your skills to become valuable and make more money.
Learning new skills or upgrading them is a way to meet your goals so you can earn more, be free and live the life of your dreams.
That's where these learning websites come in.
What you get:
Instant access to the full list of 300+ learning websites

Updated versions of the resource at no extra cost

Lifetime access: Keep it forever and use it whenever you want
Invest in yourself today with the special discount. The list will keep on expanding and updating so right now is the best time to grab it for a huge discount.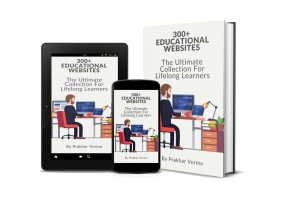 "The most important investment you can make is in yourself." – Warren Buffett

"An investment in knowledge pays the best interest." – Benjamin Franklin

"Education breeds confidence. Confidence breeds hope. Hope breeds peace." – Confucius