"So many books, so little time." — Frank Zappa
Ever since humans learned to read and write, everything changed.
We could pass on information and wisdom to the next generations and that's the reason for our dramatic growth.
We all know the importance of books. Yet, not all of us are able to read books as often as we'd like to. Here are a few reasons for that:
Lack of time and energy
Shortening of attention span (due to technology and social media)
The confusion of which book to read next
So we either turn to book summaries or we don't read at all.
But there's a problem…
When you read book summaries, you hear voices like:
"Reading book summaries does NOT replace reading books."
"Book summaries are NOT enough!"
Should You Read Book Summaries?
The short answer is yes.
Of course, book summary websites, apps or videos don't replace books. But that doesn't mean they don't provide value.
In fact, they provide more value than you could ever get from the passive consumption of social media.
Instead of choosing between reading summaries or reading books, why not do both?
I've read book summaries of so many books that I will never touch in my life and I still read the books I want to read.
The best part?
I've already done the hard work for you and compiled a list of websites with book summaries to read the best non-fiction book summaries (in English) along with the summarizer's best or favorite book summary to start with.
Let's dive in.
The Best Places To Find Book Summaries
Best Book Summary Websites Or Blogs (Free)
James is a famous blogger in the self-improvement niche and shares his "informal" notes which are a combination of quotes from the books and his own insights.
Start with: On the Shortness of Life by Seneca
Derek shares his insights or highlights from the books he reads so he can reflect on them later.
Start with: A Guide to the Good Life: The Ancient Art of Stoic Joy By William Irvine
Nat's notes are crisp, to-the-point, written in short sentences. Once you start reading, you will keep scrolling for more.
Start with: 12 Rules for Life by Jordan Peterson
Arthur's blog is a goldmine for lifelong learners. He summarizes books in no-nonsense lists, bullet points, subheadings and easy to follow sentences.
Start with: Getting Things Done By David Allen
Dean summarizes books in great depth over at his blog. The best part is that he also provides audio and video summaries, so you can learn from the method you like best.
Start with: Leaders Eat Last By Simon Sinek
If you're looking for a giant library of book summaries, look no further than Nik's collection. He further summarizes books from the Blinklist app with 3 big lessons and his own personal takeaway.
Start with: The One Thing By Gary Keller
Sam provides five big ideas for each book and then continues writing a longer book summary by chapter.
Start with: Essentialism by Greg McKeown
Speaking of organizing, Paul's book summaries make such good reads. You can scan, read or skip as you scroll down because they are written keeping the reader in mind.
Start with: You Are A Badass By Jen Sincero
Alex writes slick book notes that you can visit anytime you want to read or re-read the gist of books he has summarized.
Start with: Atomic Habits By James Clear
I have no idea why not many people know about this beast resource. 12min blog is filled with exceptional business book summaries you will love.
Start with: The Power of Now By Eckhart Tolle
Actionable books is an incredible website that summarizes books and provides an amazing reading experience.
Start with: The Magic of Thinking Big By Dr. David Schwartz
Nils' and Jonas' summaries are remarkable. They break down the books in sub-headings and then cover the details so you can read them like you read articles.
Start with: The Happiness Advantage by Shawn Achor
The book summaries on The Power Moves are not only impressive, but they also have sections for "pros", "cons" and "review", which is a great addition to traditional book summaries.
Start with: The Moral Animal By Robert Wright
I love Max's work. He reads the amazing books and shares his notes with us. He writes the insights from the books for an easy read.
Start with: Antifragile by Nassim Nicholas Taleb
Latish shares the same passion for reading and sharing his excellent notes with us. He writes 3 sections for each book — summary, notes, and thoughts.
Start with: Search Inside Yourself by Chade-Meng Tan
The best thing about Marlo's well-written book notes is that he reviews books that you may not have even heard of.
Start with: The Life-Changing Magic of Tidying Up By Marie Kondo
Want to find more less-heard books? Look no further than Jamie's notes. Heck, he even shares his notes from some of his university modules.
Start with: Deep Work: Rules for Focused Success in a Distracted World By Cal Newport
Michael's book notes are a yet amazing resource for reading summaries of the books that you may not have heard of. His notes are very organized.
Start with: Influence: The Psychology of Persuasion By Robert Cialdini
Dillan's book summaries are mini-books on its own. They are truly outstanding and are covered in great depth.
Start with: The Power of Habit By Charles Duhigg
SeeKen has an incredible YouTube channel in the Hindi language, and his blog has tons of good book summaries in English.
Start with: 48 Laws Of Power By Robert Greene
Another useful resource that covers book summaries on Business, Parenting, Psychology, Writing, and other non-fiction categories.
Start with: Learned Optimism By Martin Seligman
Best Book Summary Apps And Subscription Services
Blinkist is the first app that comes to mind when we speak of book summaries. It really is a wonderful app and best for listening to the summaries on the go.
I mentioned the 12min blog above. The best part is that they also have an app where you can listen to the summaries as well.
Note: When you go to the website, scroll down and choose English to change the language.
If you're looking for THE ONE subscription recommendation from me, it's got to be Brian's Philosophers Notes. They are plain epic.
Dean (whom I mentioned previously as well) also runs a subscription membership site called (flash)books, which is an expansion of his book summaries resource with a subscription model.
Folks at Readingraphics are doing a brilliant job. They provide audio, PDF and a freaking infographic for each book. Infographics are great since you can revisit them to remember the big ideas from the books.
I've written a full post about HabitCoach. Since then, it has evolved into an even better version. The app not only provides you with summaries, but it also lets you turn insights into actions.
If book summaries weren't enough, how about summaries of articles, reports, and videos such as TED talks? You get all of that at Getabstract in addition to the in-depth book summaries.
Related: Life Designer's Toolkit — Top Learning Tools
Best Book Summary YouTube Channels (Free)
Phew, I know that's a lot of resources.
You're probably more confused about where to get started and how to use this resource.
So here's a quick rundown of the different ways you can use these resources:
Read book summaries to dip your toes in a book before buying it.
Read them to revisit the best concepts from a book (because repetition is the mother of lifelong learning).
Read them to hunt for books to read.
Read them like you read articles.
Actually apply the lessons you learn from these summaries because learning more is not always the answer.
The last thing you need is a plan for reading these book summaries. It won't fit in your schedule by accident. For that, determine your reading frequency, set a trigger, create a focused environment and get reading.
An example:
Reading frequency: 5 book summaries a week
Trigger: Reminder on my phone
Read
Set a reward (optional)
We live in an information age where we jump from one article to another. That's no way to accelerate your learning. You need focused time-blocks to read what matters.
Books are still one of the best sources of learning. Now that you know where to find the best-summarized version of them, it's your turn to "hack" your way through life one book summary at a time.
Improve yourself every day effortlessly…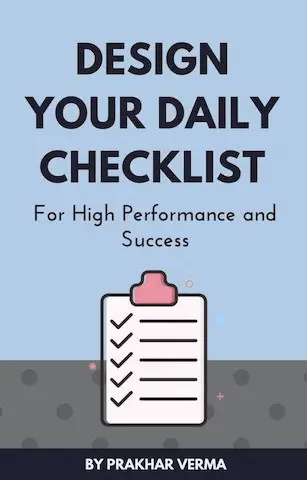 Affiliate Disclaimer: This post contains affiliate links. That means if you purchase a service through my link, I get a commission. Thanks for your support.