43 Quotes That Will Awaken The Greatness In You
We all admire great people. But how do you cultivate your own greatness?
Greatness is not something you're born with, because you're not special. But you are unique and you can choose greatness. When you see becoming great as a choice, you take the power into your own hands.
Here are some powerful quotes on greatness for your inspiration:
Best Quotes About Greatness
1. "The price of greatness is responsibility." – Winston Churchill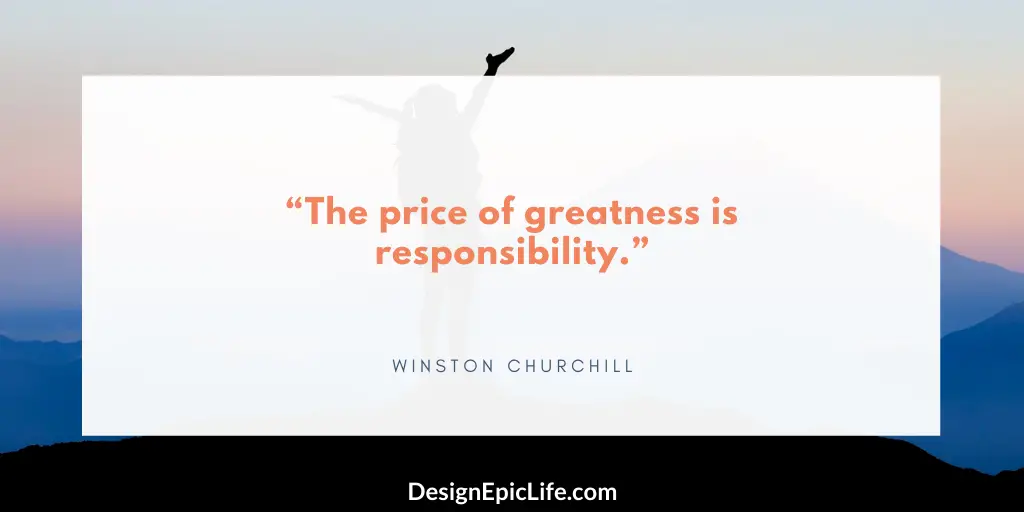 2. "The greatest thing about a man is his ability to transcend himself, his environment, and to be what he dreams of being." – Tully C. Knoles
3. "To accomplish great things, we must not only act, but also dream, not only plan, but also believe." – Anatole France
4. "No life ever grows great until it is focused, dedicated, and disciplined." – Henry Emerson Forsdick
5. "In reading the lives of great men, I found that the first victory they won was over themselves…self-discipline with all of them came first." – Harry S. Truman
6. "No man ever became great without many and great mistakes." – William E. Gladstone
7. "Great people are created by great mistakes that are learned from, not from great successes that are gloated upon." – Elmer Clark
8. "The greatest mistake you can make in your life is to be continually fearing that you will make one." – Elbert Hubbard
9. "No one ever achieved greatness by playing it safe." – Harry Gray
10. "The greatest glory in living lies not in never falling, but in rising every time we fall." – Nelson Mandela
11. "Commit yourself to a dream. Nobody who tries to do something great, but fails, is a total failure. Why? Because he can always be assured that he succeeded in life's most important battle; he defeated the battle of not trying." – Robert H. Schuller
12. "Only those who dare to fail greatly can ever achieve greatly." – Robert Francis Kennedy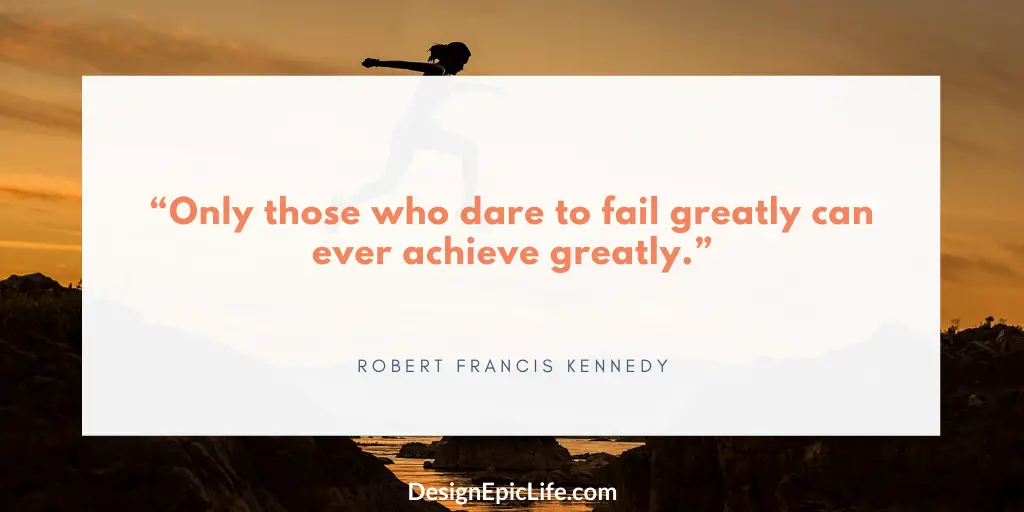 13. "Every great work, every great accomplishment, has been brought into manifestation through holding to the vision, and often comes apparent and temporary failure and discouragement just before the big achievement." – Florence Scovel Shinn
14. "Failure holds the seeds for greatness — so long as you water those seeds with introspection, they can be the root of your success." – Daniel Lubetzky
15. "Many a man has finally succeeded only because he has failed after repeated efforts. If he had never met defeat, he would never have known any great victory." – Orison Swett Marden
16. "The greater the obstacle, the more glory in achieving it." – Moliere
17. "There are no great men, only great challenges that ordinary men are forced by circumstances to meet." – William F. Halsey
18. "Greatness is not measured by what a man or woman accomplishes, but by the opposition, he or she has overcome to reach his goals." – Dorothy Height
19. "Nothing great was ever achieved without enthusiasm." – Ralph Waldo Emerson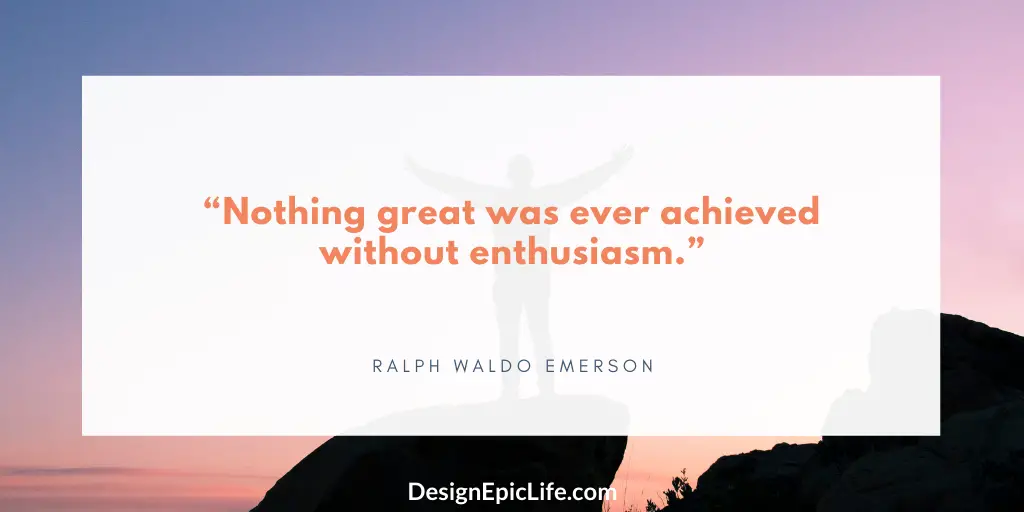 20. "The great accomplishments of man have resulted from the transmission of ideas, into enthusiasm, into actions." – Thomas J. Watson
21. "You don't have to be great to get started, but you have to get started to be great." – Les Brown
22. "There will never be 'the right time' in your life to do a great thing. You must create that time and greatness will follow." – John A. Passaro
23. "Great work is done by people who are not afraid to be great." – Fernando Flores
24. "Greatness comes from fear. Fear can either shut us down and we go home, or we fight through it." – Lionel Richie
25. "The only thing standing between me and greatness, is me." – Woody Allen
Read: How To Stop Self-Sabotaging Behaviors That Are Ruining Your Life And Making You Miserable
26. "I used my pain to push me to greatness." – Eric Thomas
27. "The truth is that all of us can attain the greatest success and happiness possible in this life whenever we use our native capacities to its greatest extent." – Smiley Blanton
28. "Anyone who stops is old, whether at 20 or 80. Anyone who keeps learning stays young. The greatest thing in life is to keep your mind young." – Henry Ford
Read: 31 Learning Quotes That Will Motivate You To Never Stop Learning
29. "Great minds have purposes, others have wishes. Little minds are tamed and subdued by misfortune, but great minds rise above them." – Washington Irving
30. "Great leaders can see the greatness in others when they can't see it themselves and lead them to their highest potential they don't even know." – Roy T. Bennett
31. "Whoever renders service to many puts himself in line for greatness — great wealth, great return, great satisfaction, great reputation, and great joy." – Jim Rohn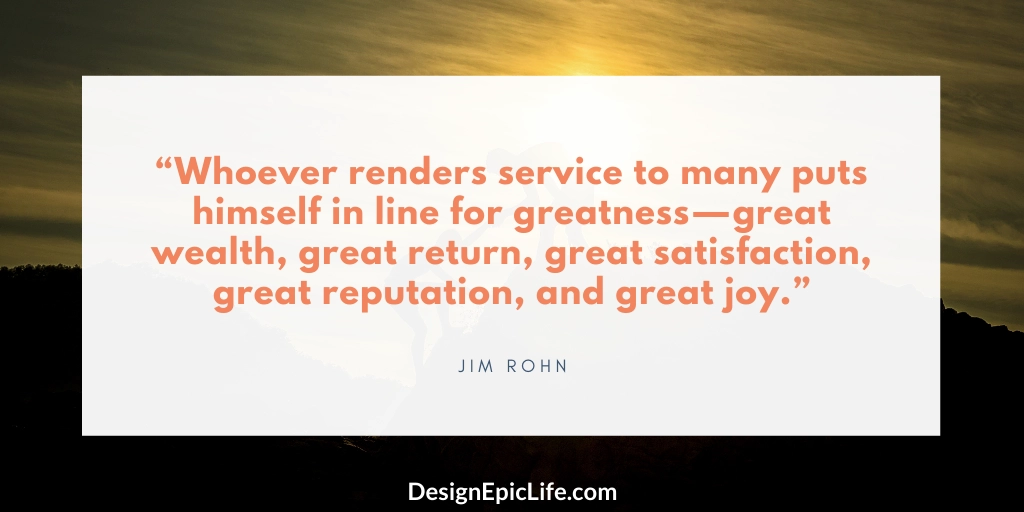 32. "The greatest good we can do for others is not to share our riches with them but to reveal theirs to them." – Zig Ziglar
33. "We can do no great things — only small things with great love." – Mother Teresa
34. "True greatness consists in being great in little things." – Charles Simmons
35. "If I cannot do great things, I can do small things in a great way." – Martin Luther King Jr.
36. "I long to accomplish a great and noble task, but it is my chief duty to accomplish small tasks as if they were great and noble." – Helen Keller
37. "When you have had a taste of excellence, you cannot go back to mediocrity." – Maximillian Degenerez
Read: How To Live Your Epic Life And Escape Mediocrity Forever
38. "All greatness of character is dependent on individuality. The man who has no other existence than that which he partakes in common with all around him, will never have any other than an existence of mediocrity." – James Fenimore Cooper
39. "Great spirits have always encountered violent opposition from mediocre minds." – Albert Einstein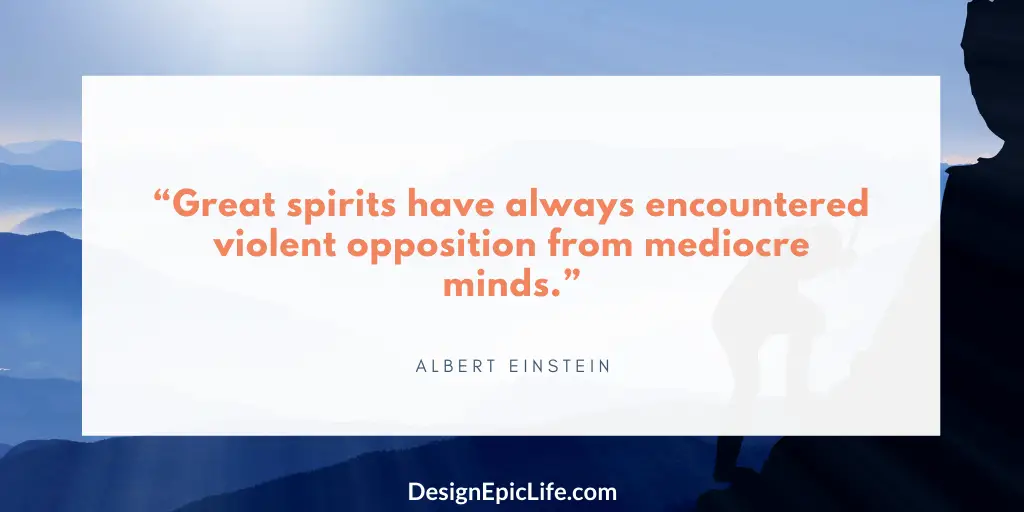 40. "Is it so bad, then, to be misunderstood? Pythagoras was misunderstood, and Socrates, and Jesus, and Luther, and Copernicus, and Galileo, and Newton, and every pure and wise spirit that ever took flesh. To be great is to be misunderstood." – Ralph Waldo Emerson
41. "You can only become great at that thing you're willing to sacrifice for." – Maya Angelou
42. "Human greatness does not lie in wealth or power, but in character and goodness. People are just people, and all people have faults and shortcomings, but all of us are born with a basic goodness." – Anne Frank
43. "Greatness is not found in possessions, power, position, or prestige. It is discovered in goodness, humility, service and character." – William Arthur Ward
Achieving Greatness Is Your Duty
Like you, I was born average. I have no special talents. But these "greatness quotes" have inspired me to explore my potential and become the best version of myself. You too can make that choice right now.
Greatness comes from your inner pursuit of goodness, excellence, purpose, wisdom, and service. External rewards and recognition are the side effects that may come when you walk the path of greatness.
You'll even attract naysayers and haters, but that shouldn't stop you from doing great things. If you choose the path of greatness, do it for yourself and for the service of the world. Leave reputation and admiration up to the people.
Take charge and commit to greatness! You deserve to see your own greatness.
Ready To Choose Greatness?