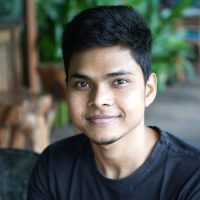 Last updated: 18th April 2021
Here's what I'm up to these days:
Doing less coaching and writing on Design Epic Life so I can focus on some new ventures. I'm taking only a few clients at a time.
Starting a health supplement company targeting the Indian market initially.
Writing a book with mystical passages straight from my soul. This would be more of a "spiritual book" that other souls can relate to.
Going deeper into my meditation practice through the discipline of yoga.
Continuing calisthenics as a physical mastery practice.
Continuing to learn new things that I get curious about.
Connecting with more people on a deeper level. I enjoy solitude so much so I have to push myself to do it.
That's about it for now! To stay up to date, make sure to sign up to the newsletter below: