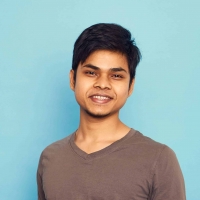 Last updated: 5th January, 2019
LIFE
After a year of no travel and "hustling" in my room, I'm packing my bag to start travelling again.
First, I'm looking forward to exploring Bali, Indonesia in March, 2019.
I'll stay there for a month to see if Digital Nomadism is for me. I love travelling, but I want to find out if integrating work and travel is the right thing for me.
CAREER
I'll continue to grow Design Epic Life to serve more people and help them design their epic lives.
I'll create more free content and take a few more clients for 1-on-1 coaching.
PERSONAL GROWTH
I'm working on my public speaking skills. Speaking well in a high-pressure situation is a real challenge for me because my brain tends to run in multiple directions. I also find it uncomfortable to speak in front of a camera.
So I've committed to fix this by practicing to stay in the present moment while speaking.