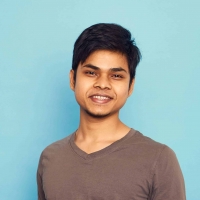 Last updated: 12th April, 2019
LIFE
After spending a month in Bali as a Digital Nomad, I've decided to continue my journey. But first, I'm going to India to meet family and friends. Then, I'll do the research to figure out my next destination.
CAREER
Other than writing, I'm going big on my coaching practice. I love helping people 1-on-1 to meet their goals. Every client I serve is a blessing for me.
I'm also taking up a few freelance projects (content writing, copywriting or SEO) every now and then to make some money on the side. It helps me improve my skills and my work ethic.
PERSONAL GROWTH
Staying in Bali for a month was a fast track to personal growth. I got the time to connect with myself in solitude and practice social skills.
I met 2-3 strangers a day, made new friends and learned a lot about myself. As an introvert, I tend to stay home alone. But I realized pushing myself to connect with others is key to a fulfilled life.
These days, I'm learning/revisiting philosophy, psychology, cognitive biases, logical fallacies, mental models and spiritual practices.
That's all for now! I'll keep up you updated through my email newsletter. You can sign up below if you want to stay up to date!