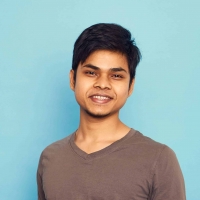 Last updated: 7th February 2020
I'm falling in love with life – the good and the bad. The more I go deep inside, the more I discover my callings. It seems to people that have I figured out everything in life, but in fact, I'm just getting started. And it will continue as long as I live.
Here are a couple of things I've been doing lately:
Listening to the pain and learning from it.
Leaning into fear and going wherever it leads me (practicing courage).
Experimenting and optimizing my routines and rituals for mental, emotional, physical and spiritual wellbeing.
Giving, receiving and practicing love.
Finally, as always, following my bliss.