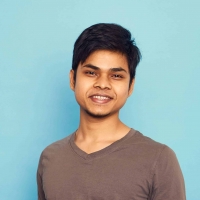 Last updated: 8th October, 2019
LIFE
I'm heading for the second trip to Bali! I loved that place and I'm looking forward to having new experiences and meeting new people.
CAREER
The blog is growing. I'm becoming a better coach and I've been working with some great freelance clients. So overall, everything is great.
But even though the end result is good, I must admit it takes a lot of flopped blog posts, misfitting coaching clients, and bad freelance clients to steer myself into the right direction.
PERSONAL GROWTH
I'm renewing myself as always! These days, I'm primarily doing "shadow work", which means I'm facing the dark sides of me and instead of suppressing it, I'm learning from it.
I feel like I'm becoming a better person each day. And as a coach, the best thing I can do is coach myself first before coaching others.